Mobile Dog Grooming in
Pepper Pike, OH
Mobile grooming provides benefits to both you and your pet. A fully equipped grooming van comes to your location—you never have to leave the house! We come to your door to retrieve your pet and take them to our grooming van.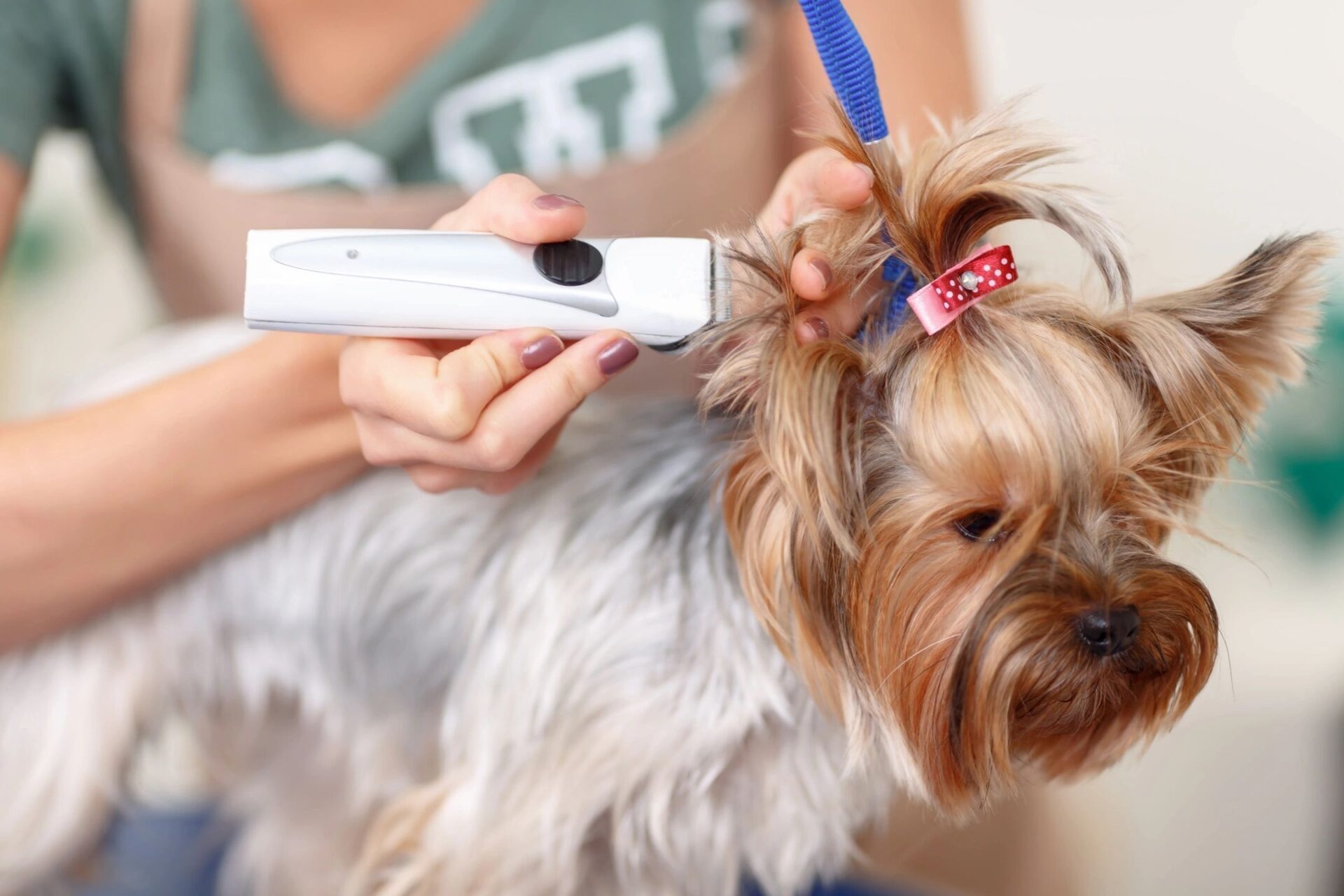 He gets all the pets to himself. There is no noise, no confusion, and no smell of nervous dogs for him to feed on. It is a much more pleasant environment and more conducive to calm. There is no danger that results from being in the presence of nervous, aggressive, or sick dogs. It is a safer grooming option.
Your dog stays on his own turf. He knows where he is, it's familiar and not scary.
Mobile groomers come to you in a fully-equipped van to provide all the same services as a stationary salon. Plugging into your home is unnecessary as the vans are equipped with either a generator or inverter system, making them completely self-sufficient.
Simply put, it is more convenient for you and less stressful for your dog. You do not have to leave your home or schedule your day around drop off/pick up times. Your dog is the ONLY dog. They are on their own turf. They are not exposed to fleas, illnesses, aggression, and do not sense the stress of other dogs. They are calmer, happier.
The short answer is because it costs us more. It's a matter of covering the expenses of keeping a mobile unit with all of its systems in top running shape, while at the same time only having the ability to groom a few dogs per day due to the travel time. It is the cost of the benefits of mobile grooming, and our customers think it's well worth it!